Wet Type Shotcreting Spray Machine
Wet Type Shotcreting Machine Advantages 1.Low rebounding rate. The high rebounding rate of dry spraying can as high as 30%, when using the wet type of shotcreting, the rebounding rate can be controlle
Product Recommendation
Product Introduction
Product Parameter
Product Picture
Product Comment
Introduction of Wet Type Shotcreting Spray Machine
1.Wet Type Shotcreting Spray Machine has low rebounding rate. The high rebounding rate of dry spraying can as high as 30%, when using the wet type of shotcreting, the rebounding rate can be controlled about 10%, which can save the cost effectively.
2.Low dust concentration. The wet type of shotcreting can low the dust concentration near the machine and the spraying gun effectively, eliminating the health hazards of the workers.
3.Full hydraulic direction-control by the hydraulic system. The direction change is low impact, accuracy, Steady and reliable
4.High reliability. The hydraulic system is scientific configuration , the plugging probability is very low, which can do the reliable injection.
Parameter of Wet Type Shotcreting Spray Machine
| | | | |
| --- | --- | --- | --- |
| NO. | ITEMS | UNIT | PARAMETERS |
| 1 | Production ability | m3/h | 6-8 |
| 2 | Working wind pressure | Mpa | 0.4-0.6 |
| 3 | Collapsibility allowable range | cm | 8~20 |
| 4 | Suitable spray material water-cement ratio | —— | 0.45-0.6 |
| 5 | Hopper volume | L | 320 |
| 6 | Feeding height | mm | ≤1200 |
| 7 | Maximum grain diameter | mm | 15 |
| 8 | Dust concentration | mg/m3 | 5 |
| 9 | Maximum concrete outlet pressure | Mpa | 7 |
| 10 | Rated pressure of hydraulic system | Mpa | 16 |
Pictures of Wet Type Shotcreting Spray Machine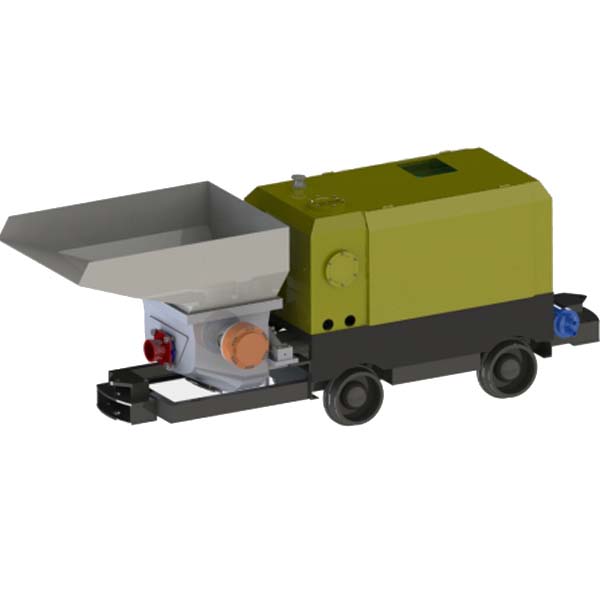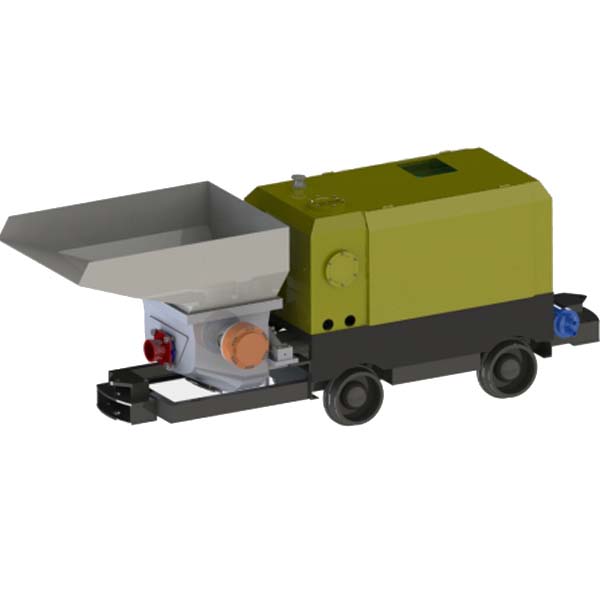 Your Name

Email or sales@chinacoalintl.com

Tel/Wechat/Whatsapp or +8618660761375

Country

Enquiry