HSP-9 Wet Mix Shotcrete Machine
HSP-9 Wet Mix Shotcrete Machine is an advanced and high efficient concrete spraying machine, which has been designed especially for spraying of concrete . It has the advantages of low dust , low rebou
Product Recommendation
Product Introduction
Product Parameter
Product Picture
Product Comment
Introduction of HSP-9 Wet Mix Shotcrete Machine
HSP-9 Wet Mix Shotcrete Machine is an advanced and high efficient concrete spraying machine, which has been designed especially for spraying of concrete . It has the advantages of low dust , low rebound , high-strength concrete , simple operation , convenient for maintaining , prolong operation life etc.
The machine , combined with dosing unite , is suitable for manual spraying or by means of a robotic arm .
It is used for spraying shotcrete in rail and road tunnel , subway engineering , hydro-power engineering, underground engineering , mine gallery and more concrete engineering.
Wet shotcrete is produced by using the mixed concrete first, and then adds accelerator.
Advantages of HSP-9 Wet Mix Shotcrete Machine
1. Mixing uniformity
2. Water and cement ratio could be accurate control
3. good for water and cement hydration
Common use of HSP-9 Wet Mix Shotcrete Machine
1. Gunite Swimming Pool Construction.
2. Soil Retention and Tetaining Walls.
3. Rockscaping.
4. Refractory Spraying.
5. Mine Support.
6. Tunnel Linings.
7. Concrete Repair.
8. Artificial Rocks and Caves.
9. Low-volume Refractory Spraying.
Parameter of HSP-9 Wet Mix Shotcrete Machine
item

HSP-9

Output

6-9m³/H

Max. Convey dist

Horizontal:30m

Vertical:20m

Concrete proportion

1:4-5C/A

Water cement ratio

≤0.4

Hose inner size

Φ51m/64mm

Max. Aggregate size

15mm

Operating air pressure

0.4-0.6MPa

Air consumption

10-15m³/min

Rotor diameter

480mm(175)

Spring rate level

≤10%

The accelerating liquid adding amount

0.3-0.7%

main Electric motor power

Y160m-6-7.5KW

vibration electric motor power

0.37KW

Accelerating metering pump

pneumatic

Electric Voltage

380V

Overall dimension(mm)

2000*800*1300

Whole weight

900kg
Pictures of HSP-9 Wet Mix Shotcrete Machine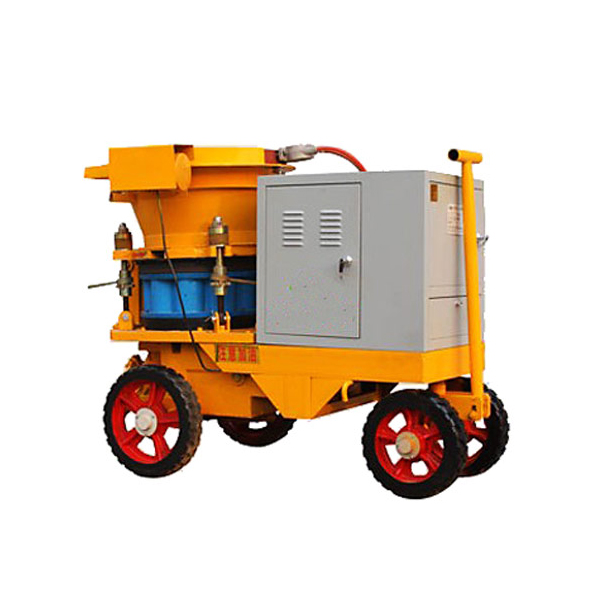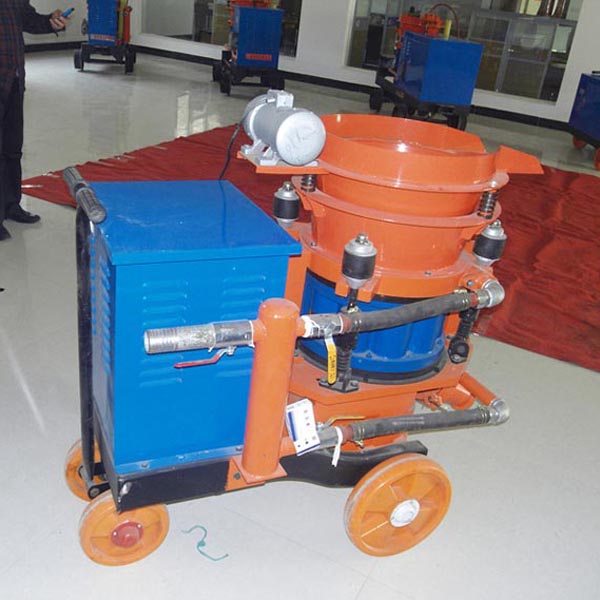 Your Name

Email or sales@chinacoalintl.com

Tel/Wechat/Whatsapp or +8618660761375

Country

Enquiry