PZ-3 Concrete Spraying Machine
PZ Dry Mix Concrete Shotcrete Guniting Equipment Special for the coal mine Adopting Special Anti-explosion Motor Factory Price -ODM Offer This is a kind of Coal Mining Gunite Equipment-Shotcrete Machi
Product Recommendation
Product Introduction
Product Parameter
Product Picture
Product Comment
Introduction of PZ-3 Concrete Spraying Machine
PZ-3 Concrete Spraying Machine
Special for the coal mine
Adopting Special Anti-explosion Motor
Factory Price
-ODM Offer
PZ-3 Concrete Spraying Machine is a kind of Coal Mining Gunite Equipment-Shotcrete Machine,especially for mine.
1. Environmental:It can reduce the dust concentration around the machine and the spraying gun when the wet shotcrete machine work,so as to lower the harm to workers' health.
2. rebound less to strengthen sprayed layer.
3. It can greatly improve the spray quality and the uniformity of concrete--because the water & cement ratio is easy to control when wet Shotcreting, and the concrete curing degree is higher.
4.Unique vibrating hopper feeds the concrete into the dosing system smoothly
5.Standardized dosing pump can add exactly concrete accelerator.
6. We can change the color according to your actual requirements.
7. Custom the voltage motor based on your country.
8 .The tread of mine rail wheel have 600mm or 900mm for your choice.
Parameter of PZ-3 Concrete Spraying Machine
| | |
| --- | --- |
| Model | PZ-3 |
| Capacity (m3/h) | 3.5 |
| Max. Conveying Distance (Horizontal,Vertical m) | 200,20 |
| Use material ratio(Cement/Sand) | 2001-3-5 |
| Use material water-cement ratio | ≤0.4 |
| Max. Aggregate Diameters (mm) | 20 |
| Feeding pipe inner diameters(mm) | 38 |
| Rotor Diameter(mm) | 350 |
| Working pressure (MPa) | 0.4-0.6 |
| Air consumption (m3/min) | 3-4 |
| Motor Model | Y112M-6-3KW |
| Voltage(V) (according to customer's special requirement) | 380,660,etc |
| Overall size (mm) | 1040*550*940 |
| Overall weight (kg) | 260 |
Pictures of PZ-3 Concrete Spraying Machine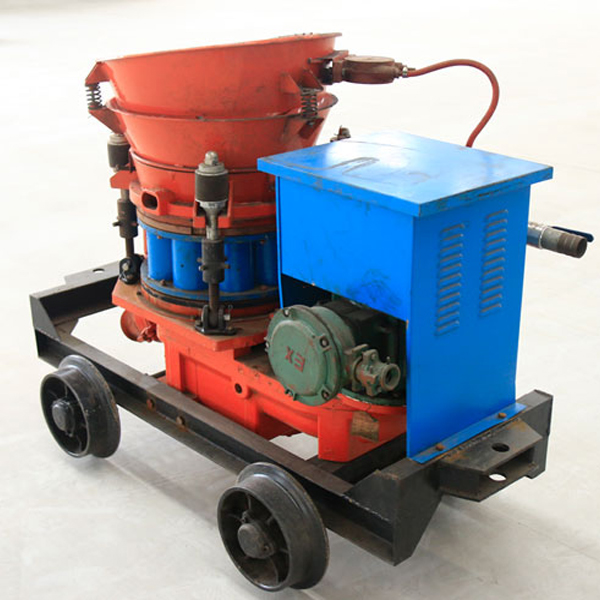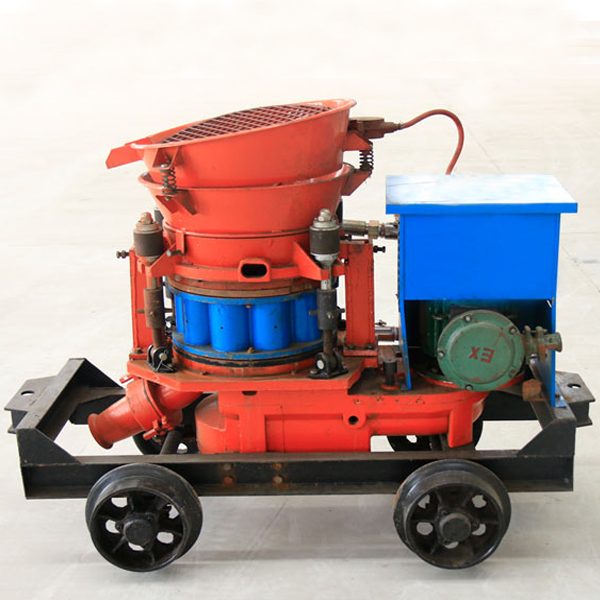 Your Name

E-Mail Address

Enquiry