Moist And Wet Type Spraying Machine
Moist And Wet Type Spraying Machine has advanced design of the Swedish company ALIVA, using the steel glue sealing structure, which is more stable and long life-span. The dust concentration next to th
Product Recommendation
Product Introduction
Product Parameter
Product Picture
Product Comment
Introduction of Moist And Wet Type Spraying Machine
1.Moist And Wet Type Spraying Machine has advanced design of the Swedish company ALIVA, using the steel glue sealing structure, which is more stable and long life-span. The dust concentration next to the machine can be lower than 8mg/m³.
2.Adopt pneumatic clamping structure, the clamping power can be adjusted automatically, which can reduce the seal wear and increase the seal life.
3.Moist And Wet Type Spraying Machine can operate the moist and wet type shotcreting work, and the wet shotcreting is more stable and reliable.
4.The equipment is in small size, light weight, convenient move.
5.Long jet distance, and the moist shotcreting horizontal distance can be 300m.
Parameter of Moist And Wet Type Spraying Machine
NO.

ITEM

UNIT

PARAMETER

1

Production Capacity




m³/h

6

2

Gas Consumption




m³/min

10-15

3

Air supply pressure




MPa

>0.4

4

Water cement ratio

-

0.2-0.6

5

Jet distance

(horizontal)




300(moist materials)

400(wet materials)

6

Grain diameter

m

≤18

7

Driving power

mm

5.5

8

Rotor speed

kw

10

9

Material cup volume

r/min

6

10

Dimension

mm

1600X800X1300
Pictures of Moist And Wet Type Spraying Machine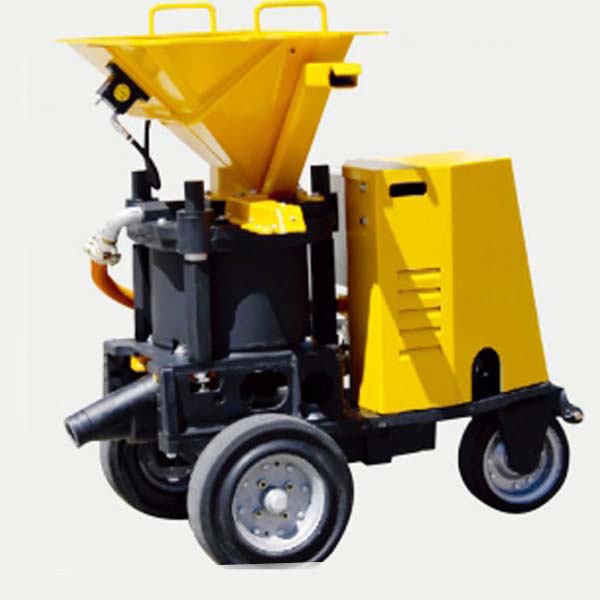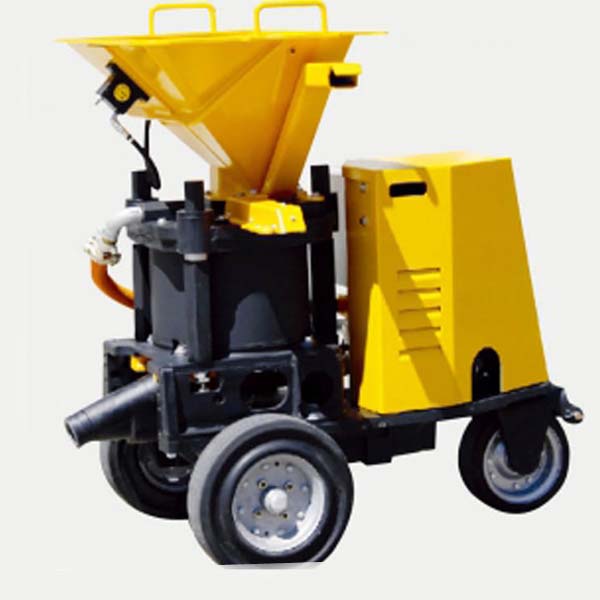 Your Name

Email or sales@chinacoalintl.com

Tel/Wechat/Whatsapp or +8618660761375

Country

Enquiry