Long Distance Dustless Shotcrete Machine
Long Distance Dustless Shotcrete Machine has sealing technology of German, using the tapered feeding device, and sealing through the tapered joint, which improves the sealing reliability significant
Product Recommendation
Product Introduction
Product Parameter
Product Picture
Product Comment
Introduction of Long Distance Dustless Shotcrete Machine
Long Distance Dustless Shotcrete Machine has sealing technology of German, using the tapered feeding device, and sealing through the tapered joint, which improves the sealing reliability
significantly, the dust concentration next to the machine can be lower than the national standard 10 mg/m³.
German design philosophy, the use of the blade wheel and the gas compartment structure to discharge materials, making the transport distance extended, the horizontal maximum spraying distance can reach 1000 m.
The Long Distance Dustless Shotcrete Machine's blade materials cup and the rotating speed are scientific configuration, which maximum reduce the pulse of the shotcreting materials inside of the conveying pipe. So that the shotcreting materials can be injected into the wall of the roadway in a more uniform state, which can improve the strength of the shotcreting surface and reduce the concrete rebound rate.
With the full hydraulic drive, the operation of the device is safe and reliable.
The using of the caterpillar running device makes it move more convenient and quickly.

Parameter of Long Distance Dustless Shotcrete Machine
NO.

ITEM

UNIT

PARAMETER

1

Production Capacity




m³/h

8

2

Gas Consumption




m³/min

12-15

3

Air supply pressure




MPa

>0.4

4

Jet distance

(horizontal)

m

700

5

Grain diameter

mm

≤18

6

Driving power

kw

18.5

7

The rotor speed of the tapered feeding

r/min

23

8

Speed of the blade

r/min

32

9

Material cup volume

L

2×4

10

Dimension

mm

2000X1000X1350
Pictures of Long Distance Dustless Shotcrete Machine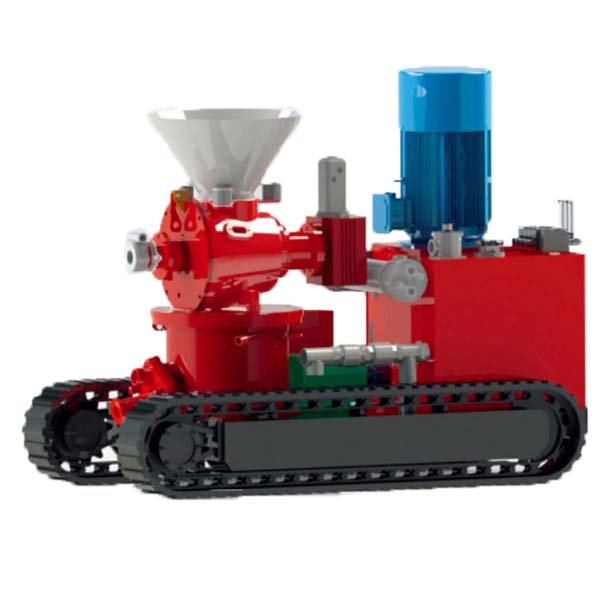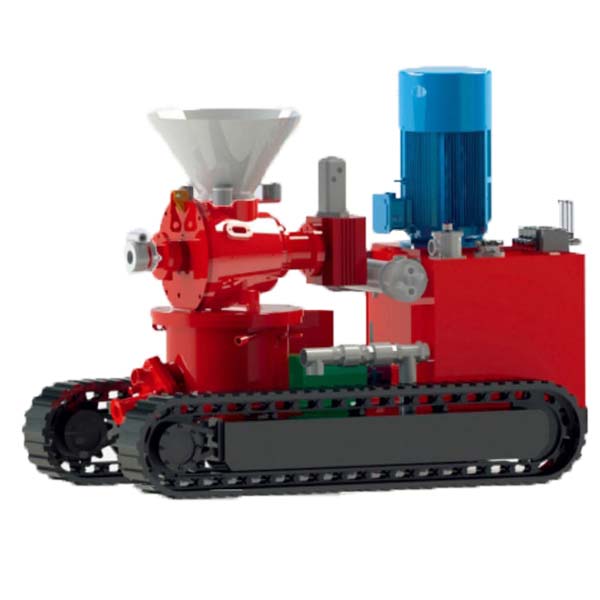 Your Name

Email or sales@chinacoalintl.com

Tel/Wechat/Whatsapp or +8618660761375

Country

Enquiry