JZF350-A Concrete Mixer
Jzf350-A Concrete Mixer With Good Quality, also with another name of Biconical Reverse Discharge Concrete mixer, the mixing drum is drove by gears, and start to mix concrete by rotating forward , and
Product Recommendation
Product Introduction
Product Parameter
Product Picture
Product Comment
Introduction of JZF350-A Concrete Mixer
JZF350-A Concrete Mixer With Good Quality, also with another name of Biconical Reverse Discharge Concrete mixer, the mixing drum is drove by gears, and start to mix concrete by rotating forward , and Discharge concrete by rotating backward.
JZF350-A Concrete Mixer consists of concrete mixing system, raw material loading system, water supply system, electric control system. Besides, it is portable with two rubber wheels.
JZF350-A Concrete Mixeris featured by engine power, novel construction, advanced performance, high productivity, high mixing quality, compact structure, low energy consumption, simple operation, etc. Therefore, Jzf350-A Concrete Mixeris particularly suitable for circumstances like ordinary construction sites, road construction, bridge work and small-sized prefabricated-component factories etc.
Parameter of JZF350-A Concrete Mixer
| | |
| --- | --- |
| Capacity of loading(L) | 560L |
| Power source | Diesel engine |
| Engine power | 8.82KW |
| Productivity | 10-14m ³/h |
| Mixing and raising power | 12HP |
| Rotation rate of the mixing drum | 14r/min |
| The max particle diameter of aggregate | 60mm |
| Traction speed | 10-15km/h |
| Entire machine weight | 2,400kg |
| Hopper lifting model | Hydraulic tipping hopper |
| External dimension | 2766×2140×3170mm |
| Engine specifications | |
| Model | S195 |
| Type | Single-cylinder, Four-Stroke, horizontal |
| Cylinder bore | 95mm |
| Piston stroke | 115mm |
| 1 hr. rate output | 9.7kw(13.2HP)/2200rpm |
| 12 hr. rate output | 8.8kw(12HP)/2200rpm |
| Piston displacement | 0.815liter |
| Compression ration | 20:01 |
| B.M.E.P | 650kpa |
| Specific fuel consumption | ≤251g/kw•h |
| Type of cooling | Water evaporative |
| Type of starting | Electric |
| Opening pressure of fuel injection | 12.75+0.98(130+10)Mpa(kg.f/cm2) |
| Overall dimensions(L×M×H) | 900×450×760mm |
| Net weight | ≤145kg |
| Type of fuel injection | UI-00 |
| Type of nozzle coupling | U4-3 |
| Type of injection pump | 0 single body rack pump plunger |
Pictures of JZF350-A Concrete Mixer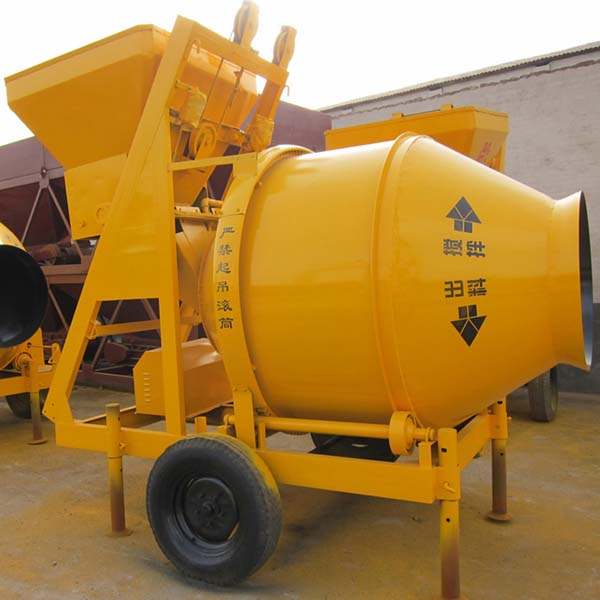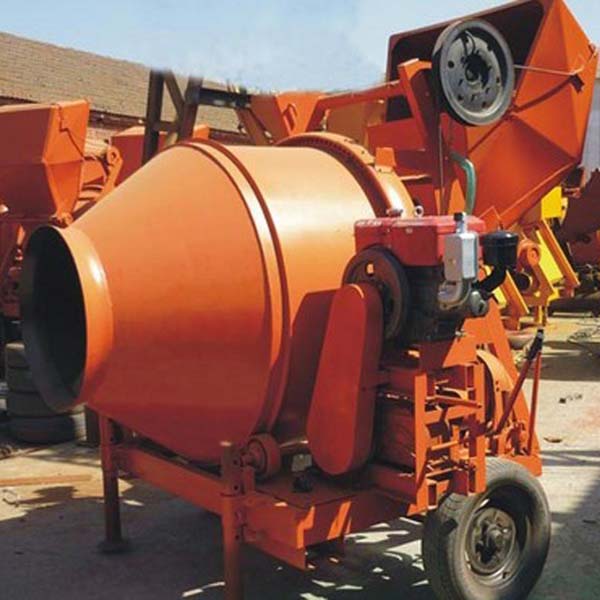 Your Name

Email or sales@chinacoalintl.com

Tel/Wechat/Whatsapp or +8618660761375

Country

Enquiry