On the morning of August 16, Yantai High-tech Zone Intelligent Manufacturing Industry Development Promotion Center Minister Zhang Hongli, and Shandong Bangzhan Architectural Design Co., Ltd. Director Liu and his entourage visited Shandong China Coal Group to discuss the drawing design plan of Zhongyun Intelligent Manufacturing Industrial Park. China Coal Group Executive Deputy General Manager Han Yong, Deputy General Manager Fan Peigong, and Office Director Zhu Xi accompanied the reception.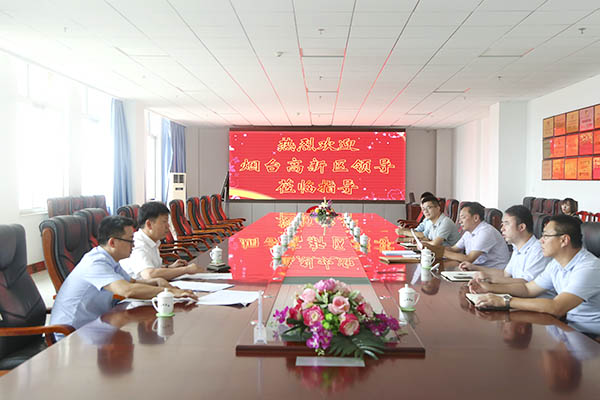 At the symposium, Design Institute Director Liu gave a detailed introduction to the design plan of the CIIC Intelligent Manufacturing Industrial Park. The leaders of the meeting conducted a comprehensive and meticulous research, communication and discussion on the drawings, formed a comprehensive review opinion, and proposed the construction of the project design. Sexual amendments, Director Liu said that after the meeting will be supplemented, revised and improved based on the discussion. At the meeting, Minister Zhang spoke highly of the future development prospects of the CIIC Intelligent Industrial Park. He said that the construction of the CIIC Intelligent Manufacturing Industrial Park has played an active role in accelerating the development of intelligent equipment manufacturing and cross-border e-commerce development. I hope that the two sides will strengthen communication and cooperation in the next step and jointly promote the implementation of the CIIC Intelligent Manufacturing Industrial Park project.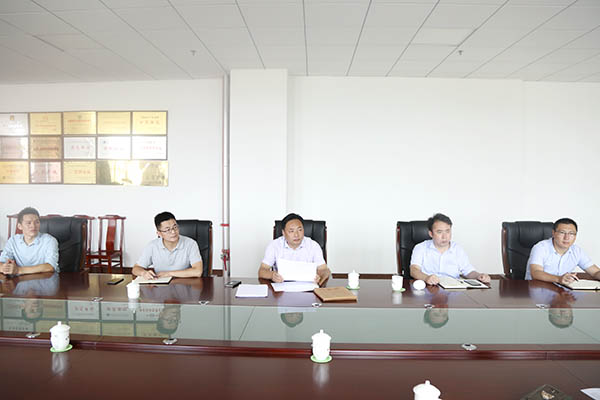 The Zhongyun Intelligent Manufacturing Industrial Park project, located in the High-tech Zone of Yantai City, is invested and constructed by Shandong China Coal Group. It covers an area of about 95 acres and has a total investment of about 600 million yuan. The project is mainly divided into two phases, including the first phase of cross-border e-commerce project. And the second phase of intelligent manufacturing projects. The Industrial Park will rely on Shandong Zhongmei Group's rich operational experience in cross-border e-commerce and e-commerce platforms and its technological advantages in industrial informationization, intelligent manufacturing, big data and cloud computing to actively promote existing Yantai and surrounding areas. The traditional industries such as machinery manufacturing, vehicle and ship manufacturing, and auto parts have upgraded and replaced "informatization + intelligence + globalization", promoted the transformation of new and old kinetic energy, created new engines for development, and fostered new development momentum. After the project is put into production, it is expected to train about 2,000 senior technicians and cross-border e-commerce professionals every year to solve the actual employment of 1,000 college students.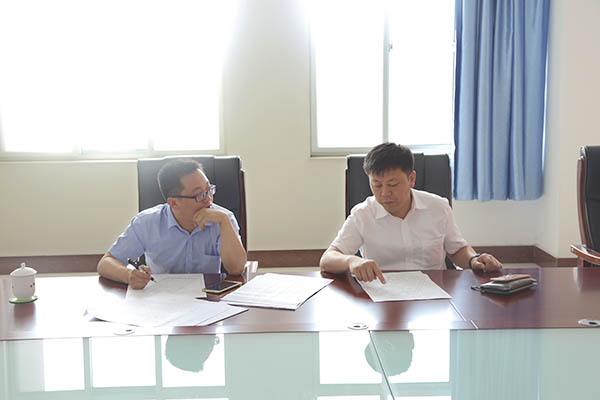 Mr. Han said that he is grateful to the leaders of Yantai High-tech Zone for their great support and great attention to the Zhongyun Intelligent Industrial Park project. This project is a major strategic plan for China Coal Group to develop intelligent manufacturing and improve manufacturing level. Next, our group will fully promote the industry. In the process of the park project, we will strive to create a high-standard "cross-border e-commerce + intelligent manufacturing industrial park" to achieve a win-win situation for both parties!