On May 21, the Jining City Science and Technology Innovation and Industrial High-quality Development Conference was held in the Grand Conference Hall of Shengdu Conference Center. At the meeting, the 2020 Meritorious Entrepreneurs, Outstanding Entrepreneurs, Outstanding Entrepreneurs, and Star Entrepreneurs were grandly commended and supported Jining. Development meritorious figures and outstanding contributors, city-level gazelle enterprises, single champion enterprises and export-oriented pillar enterprises, leaders of agriculture and rural prosperity, and advanced counties and districts for high-quality industrial development. Municipal Party Committee Secretary and Director of the Municipal People's Congress Standing Committee Lin Hongyu attended the meeting and delivered a speech. Municipal Party Committee Deputy Secretary and Mayor Yu Yongsheng, CPPCC Chairman Zhang Jimin attended the meeting, and Municipal Party Committee Deputy Secretary Zhang Hongqi presided over. Based on its outstanding achievements in the field of intelligent manufacturing, China Coal Group was rated as the single champion enterprise in the manufacturing industry of Jining City, and was commended at the conference.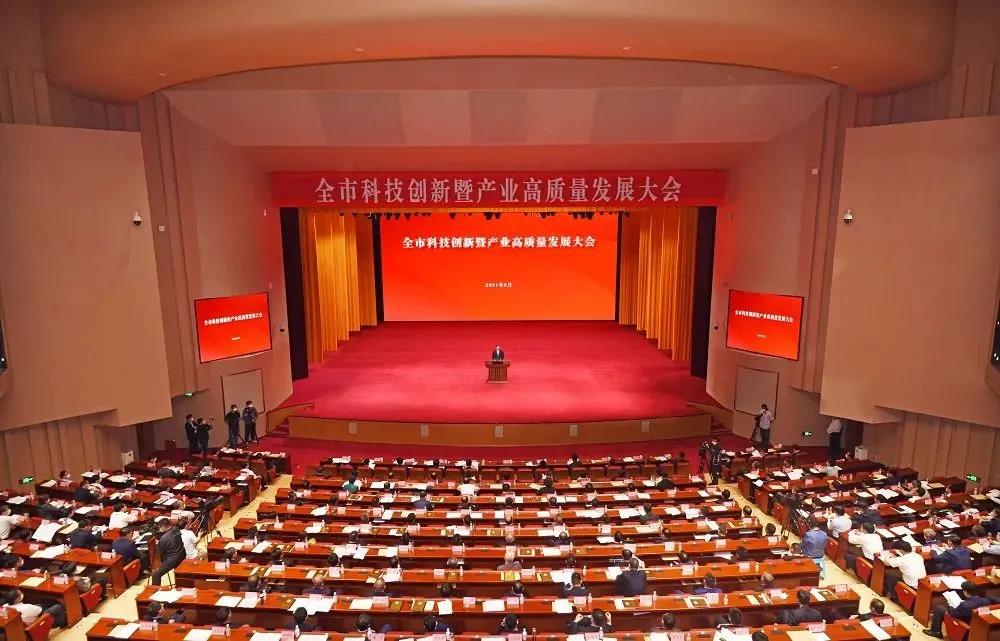 The manufacturing single champion enterprise refers to the enterprise that has long focused on certain specific product segments in the manufacturing industry, and its production technology or process is leading in the city, the province and the whole country, and the market share of the single product ranks in the forefront of the city, the province and the whole country. As a cross-industry and diversified technology and manufacturing enterprise, China Coal Group now has 53 domestic companies, 3 Hong Kong companies, 1 British Cayman company, and 1 American company. It has more than 1,100 employees. Machinery manufacturing is the leader, a modern large-scale enterprise group integrating intelligent equipment manufacturing, industrial Internet, e-commerce, information technology, and software research and development. It is a cross-regional and cross-industry modern large-scale enterprise group.
Over the years, China Coal Group has always attached great importance to the innovative research and development of new technologies and new products in the manufacturing sector, established the China Coal Group Technology R&D Center, invested in the construction of modern intelligent manufacturing workshops, and built a high-quality professional R&D team. The group has obtained more than 140 national patents and more than 200 national mining product safety certifications. The group has been rated as a demonstration platform enterprise for dual innovation in the manufacturing industry of the Ministry of Industry and Information Technology, an outstanding enterprise in China's machinery industry, one of China's top 10 operating equipment enterprises, and Shandong Provincial Gazelle Enterprise, Shandong Artificial Intelligence Science and Technology Award Enterprise, Shandong Enterprise Technology Center, Shandong Province "One Enterprise One Technology" Innovation Enterprise, Shandong Province Industry Outstanding Contribution Award Enterprise, Shandong Province "Specialized Special New" Enterprise, Jining The city's "One Enterprise One Technology" R&D Center, Jining City Enterprise Technology Center, Jining City Manufacturing Enterprise A-level R&D Organization and many other honors.
This time our group is rated as the single champion enterprise of the manufacturing industry in Jining City, which is the city's high affirmation of our group's development achievements in the fields of manufacturing technology research and development and technological innovation. We will use this as an opportunity to strengthen communication and collaboration with large equipment manufacturing companies and scientific research institutes, increase innovation and research and development of new products, enhance scientific and technological innovation capabilities, and accelerate the development of 5G, AI technology and artificial intelligence integration, and become my country's high-end Contribute more power to the development of equipment manufacturing industry!