On the morning of May 20, Yingjisha County Party Committee Vice Secretary, Jining Aid Xinjiang Command Comrade Sun Xizhong and his entourage visited China Coal Group, accompanied by Jining High-tech Zone Investment Promotion Bureau Deputy Director Lantian. China Coal Group General Manager Han Yong, Group Standing Deputy General Manager Fan Peigong, Group Party Committee Vice Secretary Guan Chenghui, China Coal Intelligent Robot Branch General Manager Zhang Canguo and other leaders accompanied the inspection.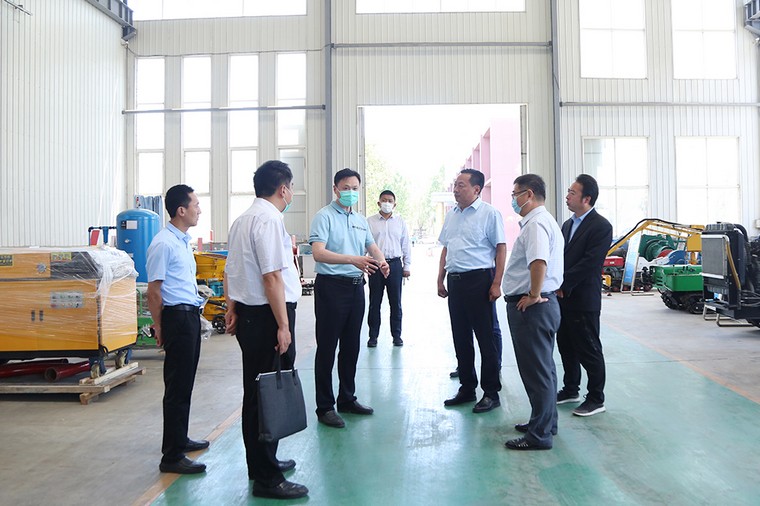 The leaders visited China Coal Group's intelligent manufacturing achievements exhibition hall, intelligent equipment exhibition hall, drone R & D center, and software technology center, and paid special attention to the group's e-commerce company and cross-border e-commerce company. China Coal Group's development in technology research and development, intelligent manufacturing, big data, cloud computing, etc., and focused on the outstanding achievements made by our group in the fields of Industrial Internet Platform, E-Commerce, Cross-Border E-Commerce and E-Commerce Talent Training, Received unanimous praise from the leaders.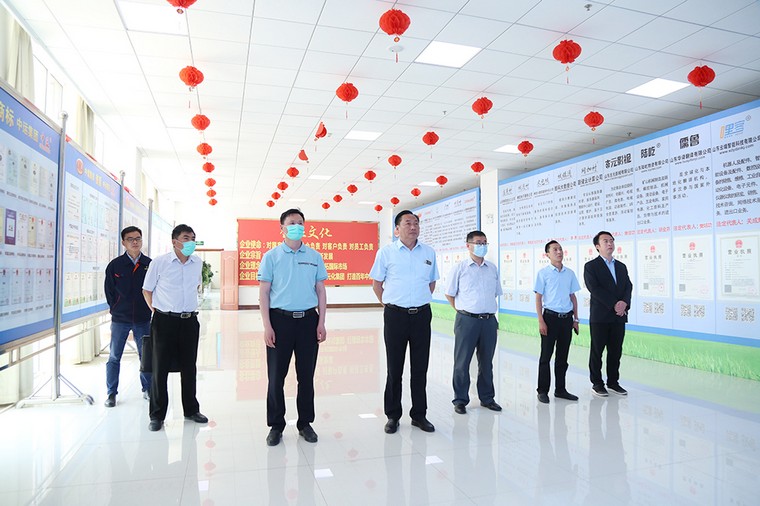 In recent years, China Coal Group has actively responded to the country 's acceleration of the strategic deployment of new and old kinetic energy conversion, fully promoted the construction of new infrastructure projects, and vigorously deployed smart manufacturing, big data, cloud computing, Internet of Things, 5G, artificial intelligence and other fields. Significant breakthroughs have been made in industrial Internet platforms, 5G, artificial intelligence, etc. At the same time, in order to accelerate the improvement of the integration of the manufacturing industry and the Internet, the Group independently developed and operated the industrial Internet billion mine cloud platform in the machinery manufacturing industry. The platform has been selected as a demonstration project of the Ministry of Industry and Information Technology 's "Double Innovation" platform and the Ministry of Industry and Information Technology 's e-commerce integration innovation pilot project. Projects, National New Information Consumption Demonstration Projects, China 's Innovative Practice Award for Integration of Two Informatization Industries, Shandong Province "Modern Advantage Industrial Cluster + Artificial Intelligence" Pilot Demonstration Project, Shandong Province Enterprise Cloud Platform for Excellent Industry, Shandong Province Key E-commerce Platform, Shandong Province Provincial Industrial Internet Platform and other honors have made positive contributions to promoting the industrial transformation of the national machinery manufacturing industry!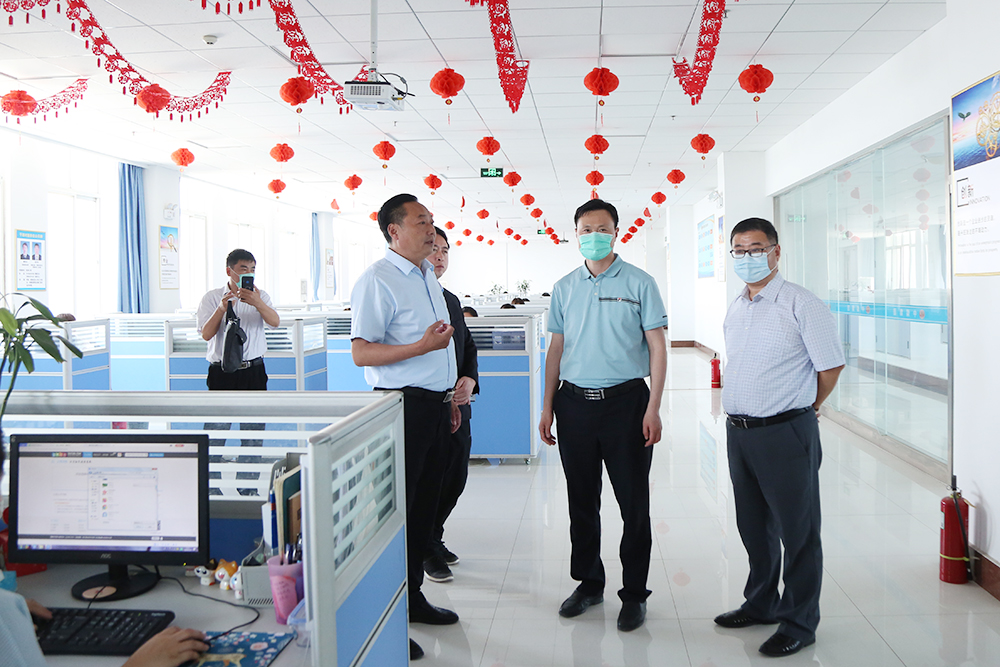 Subsequently, the two parties conducted in-depth exchanges on the construction of Xinjiang Eingjisha e-commerce and cross-border e-commerce platforms, and reached a cooperation intention. Comrade Sun Xizhong spoke highly of our group's achievements in all-round, diversified and multi-field innovation and development. He said that China Coal Group is at the forefront of Shandong Province in the transformation of new and old kinetic energy through new infrastructure empowerment enterprises, which is a model for the innovation and transformation of traditional enterprises in Shandong Province and even the whole country. We are here to study China Coal Group 's advanced transformation Development experience, I hope that China Coal Group will share its successful experience with everyone. At the same time, it also welcomes large enterprises like China Coal Group with strong strength and development prospects to invest and develop in Xinjiang, through cooperation in large projects to better achieve a win-win development for both parties .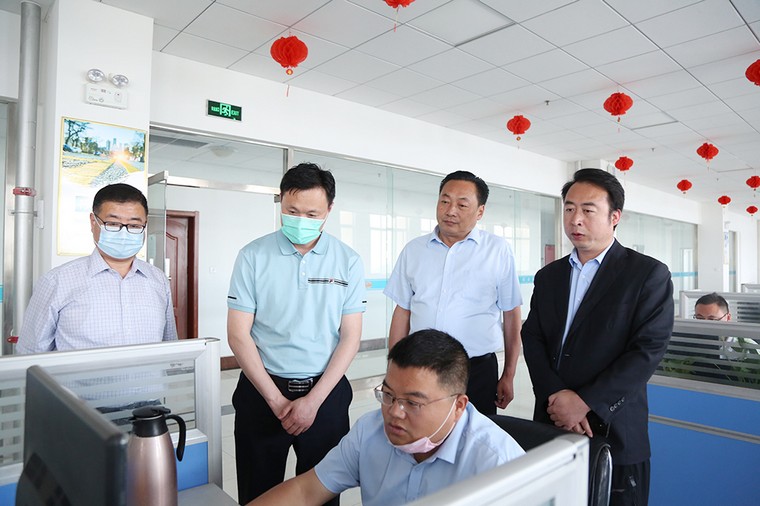 Mr. Han expressed his gratitude to the leaders of the Jining Aid Xinjiang Command for their high evaluation of China Coal Group 's development achievements. As a large socially responsible enterprise, China Coal Group is willing to share the successful experience of innovation and development with enterprises across the country and give full play The advantages of e-commerce, platform construction and other fields help the development of e-commerce in Yingjisha, Xinjiang, and contribute to the work of aid to Xinjiang!